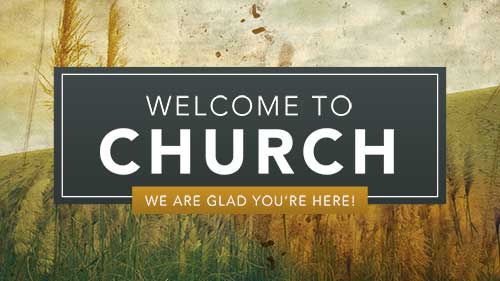 What To Expect
We understand that coming to a new church or any unfamiliar place for the first time can be overwhelming.  We want to make it simple for you so you will know what to expect.  You can be sure that at Truth Baptist Church you will experience:
FRIENDLY PEOPLE
When you visit Truth Baptist Church for the first time, you will immediately realize that we are more than a church, we are a church family that is the "friendliest church in the world". We are interested in people and would love to get to know you better. We encourage all of our visitors to come back on the 3rd Sunday of the month and have dinner with us immediately following the morning worship service. You will receive a welcome packet that gives you information concerning our church and you may also request a visit from our pastor if you have any additional or specific questions concerning our church.
SINCERE WORSHIP
Truth Baptist Church is not interested in playing the games that many churches play. We sincerely desire to worship the Lord, not only with our lips but also with our lives. We believe that Christianity should not be a part-time occupation, but a full-time mission. Therefore, all of the activities of Truth Baptist Church will be Christ honoring. We strive to live lives that will clearly show that we are different and that we are uniquely Christian.
A LOVING ATMOSPHERE
When you enter our doors, we want you to experience the true love of Christ. We are not a rest home for perfect people, but a hospital for the hurting. Christ can transform any life that is submitted to Him. We want to lovingly show you a better to live your life and guide you as you follow Christ. God's love is perfect. While we are not perfect, we might just be the perfect Church for you. Come by and experience the Truth Baptist difference.